Pork is in demand. In fact, it's the most widely consumed meat in the world. Pig farmers have a real need for productivity and performance. To help with the daily running their farms, Vetoquinol offers a range of innovative solutions and pig farming medical products.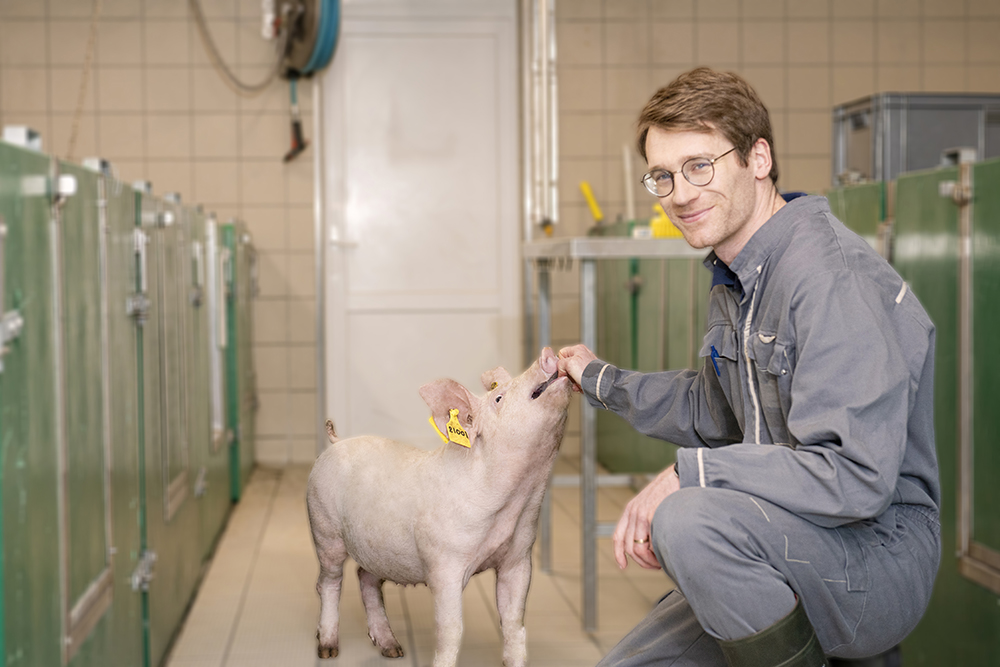 We're also here to support specialist vets as they set up prevention programmes for major pathologies in pig farms. We also help to ensure diseases and infections are treated quickly, minimising the impact on the farms.  
 
Our expertise and know-how in the treatment of infectious diseases makes Vetoquinol a reliable partner for all vets who specialise in porcine health. We're constantly developing innovative concepts and pig farming medical products such as:
1. SISAAB (Single Injection Short Acting AntiBiotic) - An effective, fast-acting treatment that also adheres to recommendations in the fight against antibiotic resistance.
2. VET TOUCH SAFE - An app which makes on-farm biosecurity audits quick and easy for vets.
3. BoarBetter® - A combination of three boar pheromones (androstenone, androstenol and quinoline) to help with heat detection in sows.
 
These pages are general information pages of the Vetoquinol Group. Product ranges are tailored to accommodate local demand and regulatory requirements which may change from one country to the next. For further information about the products in accordance with applicable national regulations, please refer to the Vetoquinol website for your country. The information provided depends on national registrations. The technical information is only accessible to authorised persons.